June 21st, 2014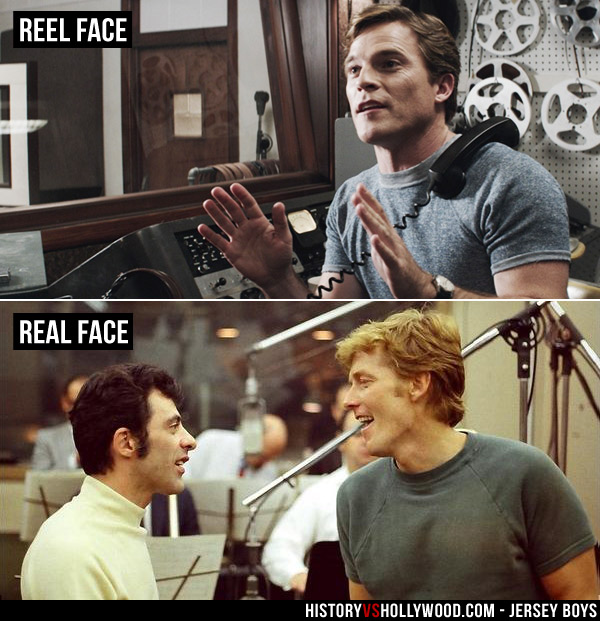 The real Bob Crewe with Frankie Valli in the 60s & actor Mike Doyle (top) portrays Bob Crewe in the JERSEY BOYS movie
History vs. Hollywood has a fun, fascinating feature about the JERSEY BOYS movie, The Four Seasons, and more! Below is a preview:
Was Joe Pesci's character from Goodfellas, Tommy DeVito, inspired by Four Seasons band member Tommy DeVito?
No. Despite Joe Pesci having been friends with The Four Seasons members, specifically Tommy DeVito, the character named Tommy DeVito that Joe Pesci plays in director Martin Scorsese's 1990 film Goodfellas is not based on The Four Seasons band member.
Click HERE to check out more fun facts & some marvelous photos!